Frequently Asked Questions...
We want to make it simple for you to get helpful tax information. These topics address the most frequently asked questions we receive.
How do I submit my tax return information to Protax Associates?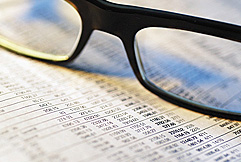 1. Please print out the organizer, complete it and either mail or fax it to us with all other pertinent information we may need to complete the return. We will call to discuss any matter of concern to you.
2. There are, of course, our clients that think all this unpleasantness is best left entirely to the professionals at Protax Associates! If you prefer, you can send us copies of all pertinent information (W-2's, bank statements, etc.) along with only the basic information (where you live, your marital status, dependents, etc.) filled out on the organizer and we'll do the rest.
3. For in-person appointments at our office in Covina, book an online appointment with us via this website or call us at (626) 858-2340.
How long does the process take?
Once you've gathered your information, it should take only about an hour on average to enter the information for a basic return. We will contact you within 24 hours and have your federal and state returns on their way back to you the following day!
What is e-filing and what can I expect for acceptance and return times?
Electronic filing means that your tax return information is submitted directly to the IRS/State by secure internet connection. It significantly reduces the time it takes the IRS/State to receive and process your return. It also quickly identifies any problems associated with Social Security numbers, W-2's, dependents, and earned income credit issues. Problems can then be promptly resolved and your refund will be on its way to you sooner. Also, math errors are practically non-existent with e-filing.
We send transmissions nightly to the IRS. Once accepted by them (usually the following day), we will mail copies to you along with IRS Form 8453 for you to sign and return to Protax. Your refund will be sent to you 8 to 21 days from the date that the IRS accepts your return.
What state tax returns can Protax Associates prepare?
We can complete any state that requires a personal income tax return!
What is the fee and what are my payment options?
Please refer to the fee schedule page for a good idea of your total charges. We will call with an exact quote before we begin work on your return. Occasionally, there will be forms that you couldn't possibly know are required, so we'll let you know first so that there is no misunderstanding.
You can pay by credit card, check, or we can mail your package out to you C.O.D.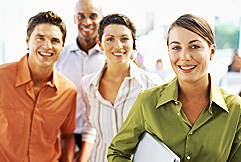 Experience is key, and you'll be dealing with a live tax preparer who is well-versed in current tax law. We combine peace of mind and convenience to provide you a painless and affordable way to having your returns prepared for another year. We provide the tax expertise for you, so you are not alone, ever, in submitting your information to the IRS/State.